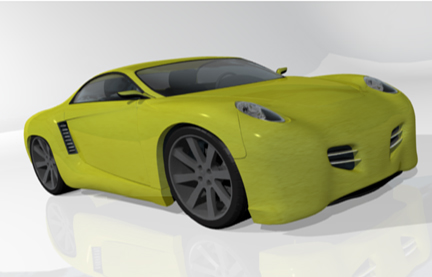 2007 Karmann Ghia coupe concept
Cars are what inspired me to become an industrial designer. The combination of sculpture, form, function, technology, power and sound were, and still are fascinating to me. Since I was very young I wanted to know as much as I could about cars. How to drive them how to work on them and even how to make them. I poured over history books and collected and built models; I had a one track mind.
As an industrial designer I try to bring that intense curiosity to everything I design. I want to find out the history of the product being designed (if there is one) how it will be used, how it will be made, and then of course, how can it be made better.
As an owner of a 1974 Karmann Ghia convertible, I always wanted to do a redesign of the classic Volkswagen. Since I designed it in 2007, I lost most of the files due to hard drive failure and these are a couple of the files that remain (thanks to having a web site). That's alright, it's about time for a refresh anyway. Use the SEIZMIC categories menu to the right to filter blog posts by industrial design.